Short Films in Competition
Kurzfilme im Wettbewerb
Kurtefîlman in Competition
The Kurdish Film Festival has created a short film competition for its 10th anniversary and we are happy that due to our sponsors and the great demand from our audience, to follow up with the second edition of the competition.
We are screening 13 shorts from everywhere in Kurdistan as well as the diaspora — we also included stories from international filmmakers dealing with Kurdish topics in their films.
Below you'll find the films and in which block they are screened over the span of the festival.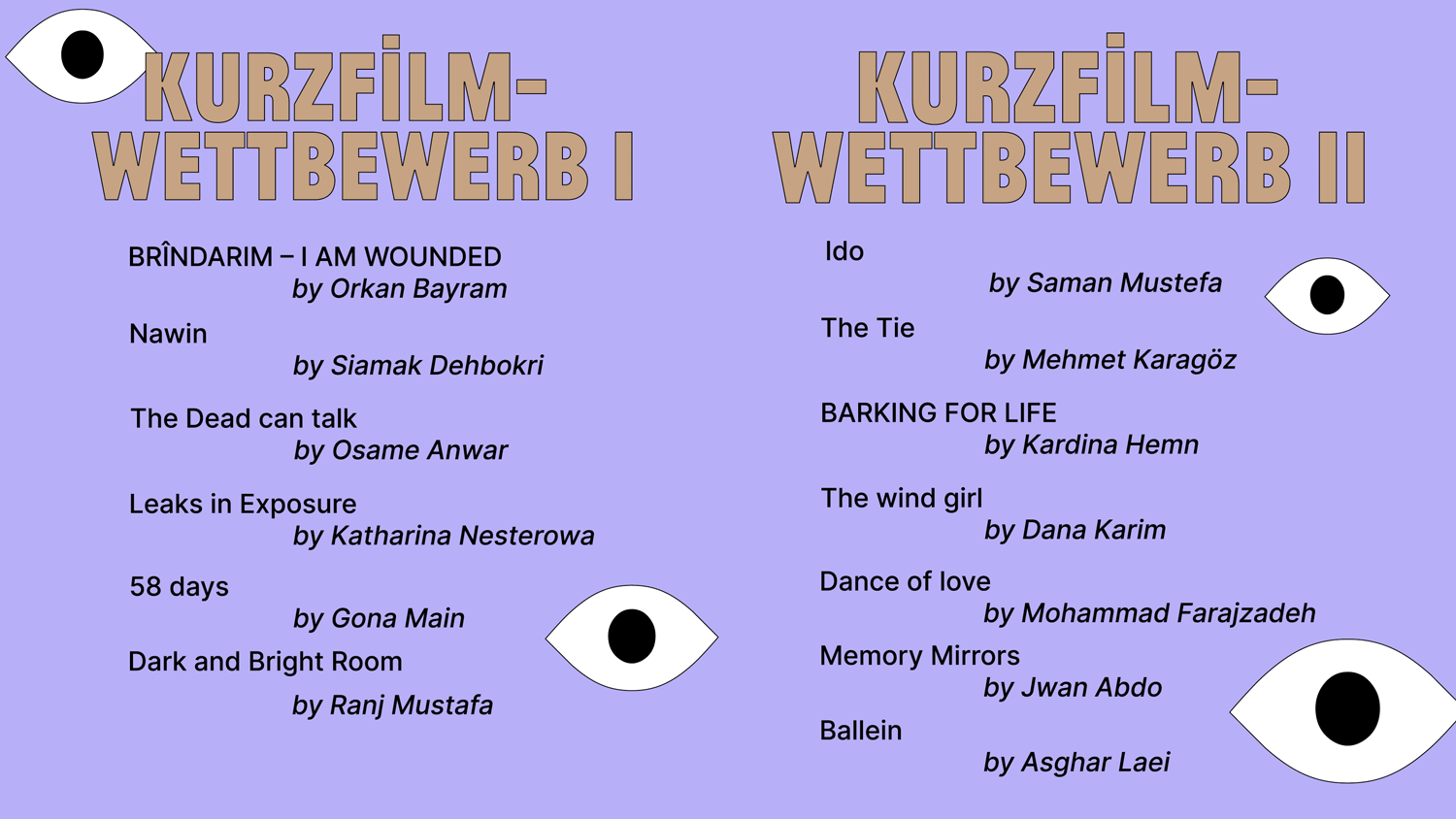 Das Kurdische Filmfestival hat zu seinem 10-jährigen Jubiläum einen Kurzfilmwettbewerb ins Leben gerufen und wir freuen uns, dank unserer Sponsoren und der großen Nachfrage unseres Publikums, die zweite Auflage des Wettbewerbs vorzustellen.
Wir zeigen 13 Kurzfilme aus allen Teilen Kurdistans und der Diaspora, sowie Filme internationaler Filmemacher, die sich mit kurdischen Themen beschäftigen, haben wir in diesen besonderen Wettbewerb aufgenommen.
Nachfolgend finden Sie die Filme und in welchem Block sie während des Festivals gezeigt werden.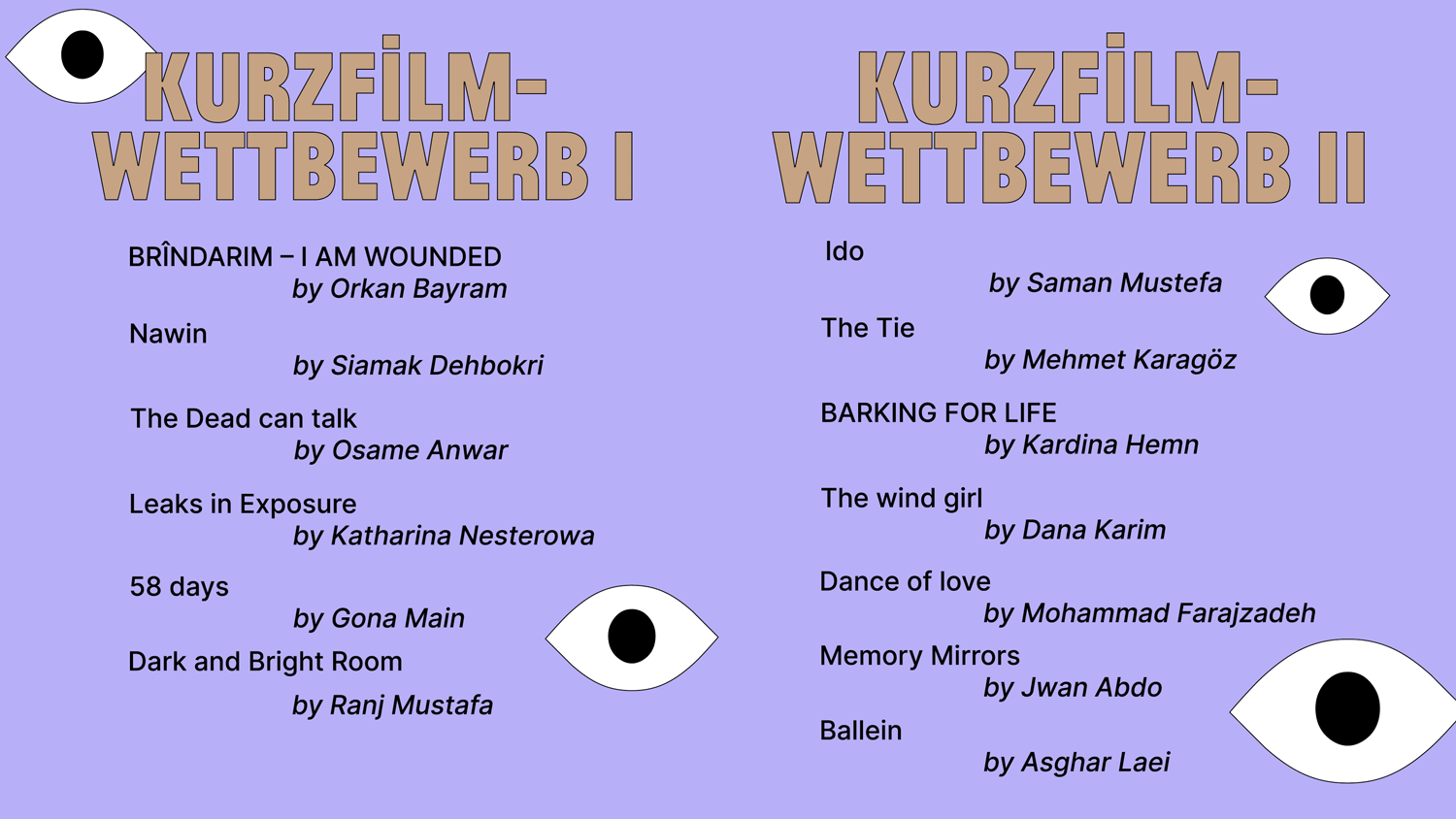 Festîvala Fîlmên Kurdî ji bo 10-emîn salvegera xwe pêşbirkek dibe, kurtefîlman da destpêkirin û em kêfxweş in ku bi xêra sponsorên xwe dikin û daxwaza mezin a temaşevanên me çapa duyem ya pêşbirkê pêşkêş dikin. Em 13 kurtefîlmên ji herçar perçeyên Kurdistanê û diyasporayê dikin, û her weha fîlimên derhênerên navneteweyî yên ku mijarên Kurdî dikin, û me di vê pêşbirka taybetî de cih girtine. Li jêr hûnê fîliman bibînin û di kîjan festîvalê de wê di festîvalê de werin nîşan kirin.